Sunday, June 26th, 2011...9:40 PM
Marine Science Redux
Jump to Comments
Last year Cade and went on a trip to the Marine Science Consortium. It was absolutely the best trip we went on all year. So this year we went back with some new friends and some old friends. And we had a blast again. This year I blogged about it for the VaHomeschoolers blog, so if you want to read ALL about it you'll have to click over to there.
Just to tease you a bit, here are some additional pictures that I took. Because you just know how much I love pictures.
The singing on the buses was not Cade's favorite part of the trip….LOL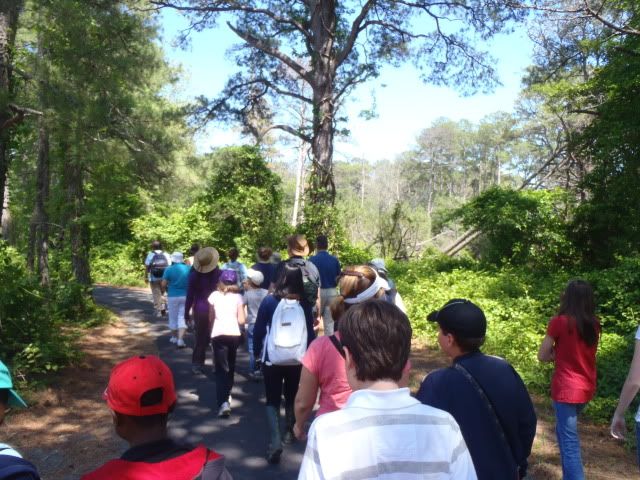 This was our first hike to see the local flora and fauna.
My nook was a big hit with the kiddos.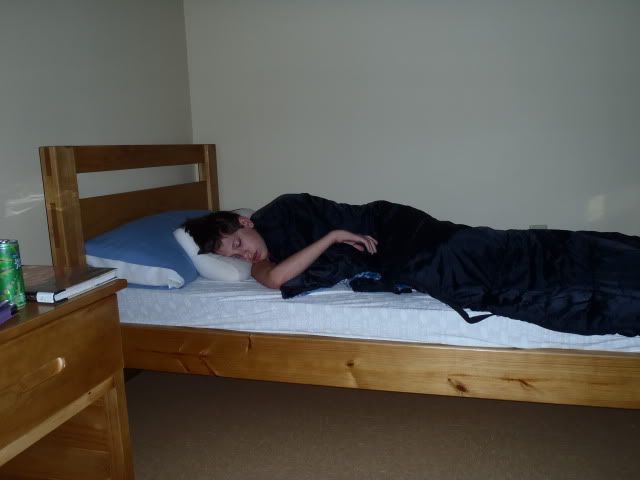 These are the dorm rooms.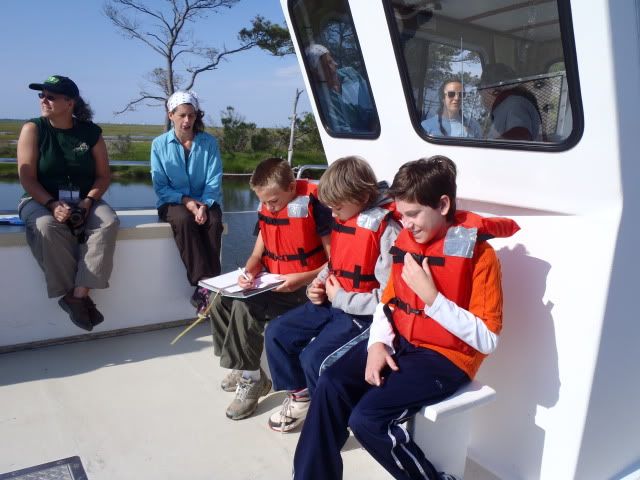 This is from the research boat cruise.
Nature is everywhere and these kids really appreciated it.
Cade and Isabella are checking the water clarity.
Now they are checking the speed and direction of the current.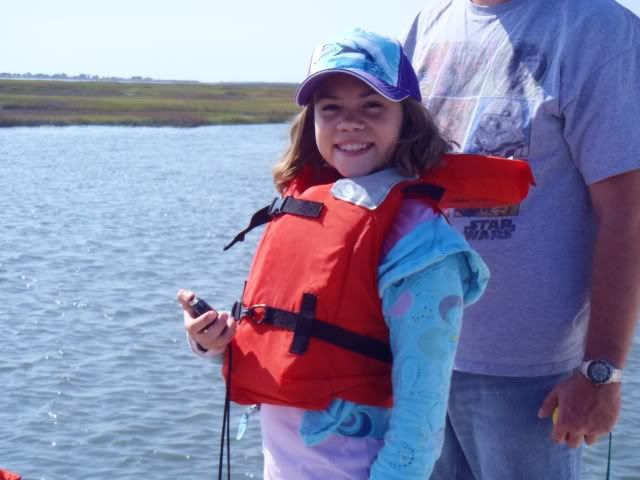 Isabella is Cade's fencing buddy. She is also a homeschool buddy.
I can't remember the name of this tool, but it goes down to the bay floor and scoops out some gunk….
…then we check for critters to identify later.
In this photo our group is getting ready to trawl for organisms and haul them up in a big net. That's me up in front with the big hat.
After removing all the organisms that we could identify later and tossing the duplicates back to the water, the tedious job of picking the nets clean ensued.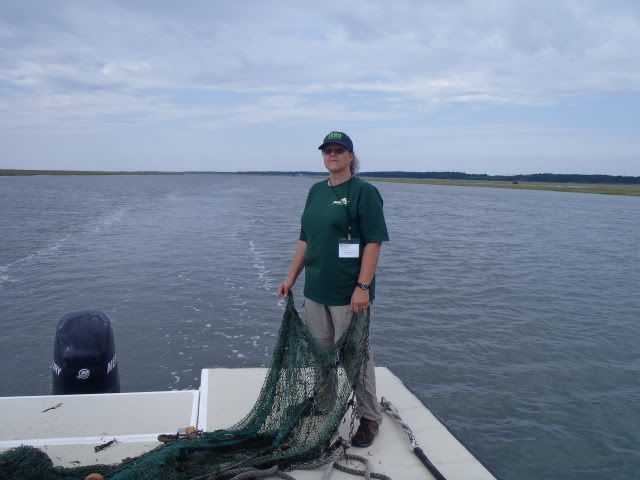 This is my favorite shot of my friend Nan who came with her husband and two little kids who you see in the photo with my nook.
At the intertidal zone we collected tons and tons of specimens for identification. It was messy, but oh so fun.
This was Cade's favorite part of the adventure, getting into the lab and identifying everything.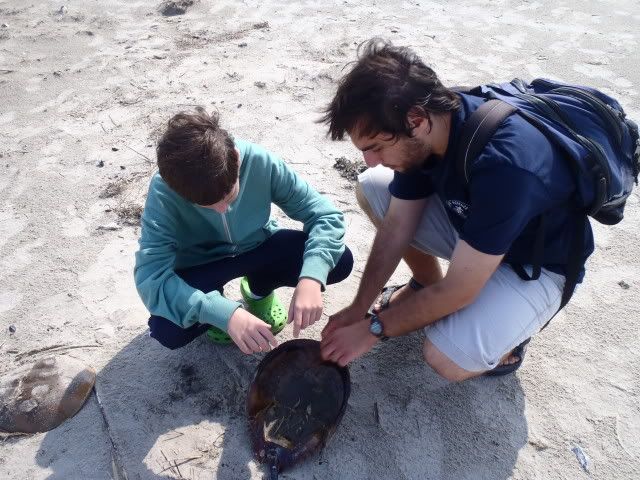 Cade did not waste the educators. He asked zillions and zillions of questions.
I'm convinced that NASA has the most beautiful beach on the East Coast. I mean seriously, look at that. Isn't it gorgeous? And  yes, I realize that I have almost an identical picture of Cade from last year. Who knew he'd wear the exact same clothes…Haha.
At the NASA Space Center at Wallops Island Cade got to demonstrate the astronaut's suit. He said it was really heavy.
They even have a very nice little museum.
On our way home there is a lookout where you can pull off the road and take pictures. So pretty!
Here is the series of posts that I put together to document last year's trip:
Martinzoo – Marine Science Trip
Martinzoo – Intertidal Adventures
Martinzoo – Research Boat Cruise